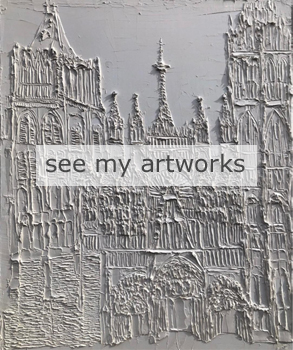 HRH Brooke Major
American born artist from Atlanta, Géorgia, USA.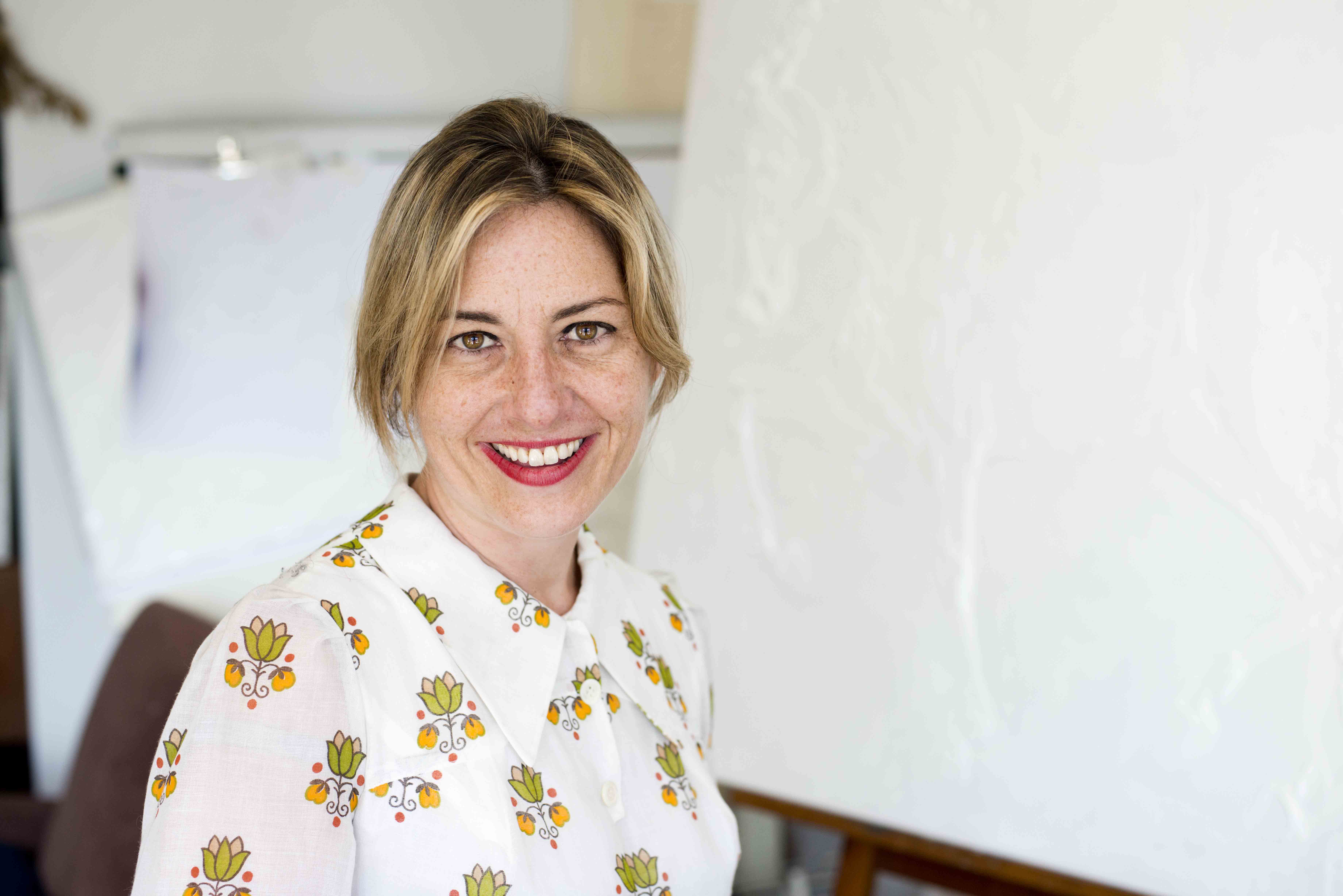 American artist born 1979 and native of Atlanta, GA, Brooke Major has been living and working as a professional artist and sharing her time between the USA (Georgia) and France for the past 20 years. As a child, Brooke has always been top of her class in drawing and painting, as well as an avid equestrian, which led her to move to Normandy to breed and raise them for the sport of showjumping.
She moved initially to Paris to study political science at an American university, but felt herself drawn more towards the arts and followed auditing classes at the Beaux Arts school in Paris. Her political science studies led her to work for over a year and a half as an intern at the US Embassy in Paris.
Following her two childhood passions, art and horses, Brooke moved to Normandy and started her dream of breeding showjumpers and set up her art studio in a grain loft in a 18th century farmhouse on the beach where she creates her work and raises her horses.
Brooke sculpts oil paint, using pallet knives challenging both techniques of painting and sculpting and exemplifying light and shadow. She chooses all of her subjects from her childhood experiences: travelling, horses and architecture. Brooke also depicts her everyday life in her recent subject of her landscapes of the typical Normand countryside.
Artist Statement:
I paint because I need to. I paint what my hand wants to paint.
Whiteside Art Gallery - Cashiers, North Carolina USA

Thomas Deans Fine Art - Atlanta, Georgia USA
La Bottega Gallery - Laguna Beach, California, USA

Artists | Bee Street Gallery - Dallas and forth worth Texas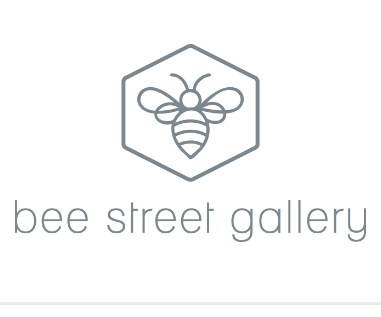 Schoonover gallery - Steamboat Springs, Colorado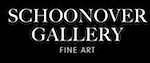 Karen Anderer - Lancaster, Pennsylvania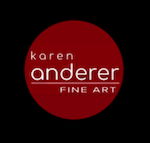 CHAUVET Arts - Nashville, Tennessee

Ella Richardson Fine Art, Charleston, SC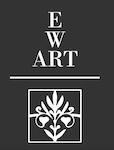 Katerina Morgan Horse Polo Art: Argentina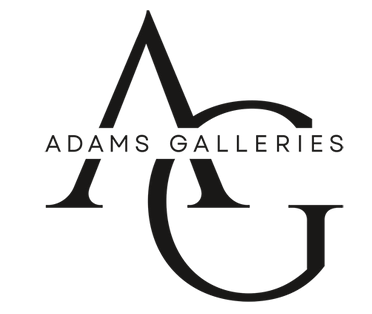 Abeson Gallery: Tulsa, Oklahoma

Awards and distinctions
2020: Runner Up: Selected by Sky Arts Portrait Artist of the Year on 29 November 2020 out of over 1500 artists worldwide on this portrait drawn of Russell Tovey, UK Actor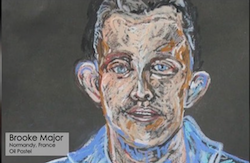 2019: Médaille prix du public - Musée de Saint Frajou
2019: Prize of the city Champagne sur Seine for the Biennale of Champagne sur Seine
2018: Grand Prix du Salon Clément Bayer
2017: Prix du Jury catégorie: peinture, Artfest, Clayton Georgia, USA
2017: Honorable mention, ADAP, Atlanta Hartsfield Jackson Airport
2017: Bas Relief peinture: Le Franc et Bourgeois
2017: Shortlisted for Appalachia Now, Applachia Art Museum, Highlands, North Carolina
2012: Prix du Salon, Salon de l'art contemporain de La Rochelle
2010: Salons Arts Inter: médaille d'or: Thonon les Bains
2010: Painting Prize honorable mention, Aigle de Nice, Menton, France
2009: Salons Arts Inter: Medaille d'argent: Lyon
2009: Medaille de Vermeil: Chambery la Ravoire
2008: Silver Medal, Salon des Independants, Thonon les Bains, France
2008: Pictura Salon: Prix du jeune talent Menton, France
2008: Salons Arts Inter: Medaille de Bronze: L'argentiere la Bessee
2007: Bronze Medal, Salon des Independants: Argentiere la Bessee, France
2006 Vermeil Medal: La Ravoire: Salon d'art International Chambery
Exhibitions
2023
Thomas Deans Fine Art Group Show: Spotlight Artist: June -August
Whiteside Art Gallery Cashiers NC
Karen Anderer Fine Art, Lancaster PA
Chauvet Fine Art: Nashville Tennessee
Exhibit by Aberson, Tulsa OK
Adams Gallery, Austin, TX
Bee Street Gallery, Dallas and Fort Worth TX
Schoonover Gallery, Steamboat Springs CO
Ella Walton Richardson Gallery, Charleston SC
La Bottega Gallery, Laguna Beach CA
2022
Thomas Dean Fine Art Gallery, Atlanta Georgia, USA
Whiteside Art Gallery, Cashiers NC
Marly le Roi (78) Solo Show :Cultural Center Jean Vilar
Rollin Gallery, Rouen France
La Bottega Gallery , Laguna Beach CA Exposition Personelle Dec 2022- Fevrier 2023
2021
11-14 Feburary: Art Up Lille Art Fair
45e Salon de peinture et Sculpture de Montigny April 17-25, 2021
51e salon des arts : Cholet 10-17 Octobre
Art Shopping Deauville : 30oct- 1 Nov
Group Show: Whiteside Art Gallery: Cashiers North Carolina, USA
53e salon de peinture du Leon: Landivisiau 21 Octobre - 19 Decembre
2020
Salon d'Hiver Saint Rémy from 14 til 16 February 2020
Salon de Peinture Saint Mammès
Chateau de Gratot: Solo Show: Coutances from the 30 June 2020 to 20 Sept 2020
62e Salon des Beaux Arts de Cormeilles en Parisis October 15-31, 2020
Grand Prix de peinture D.Jacobs from à la Garde
45e Salon de peinture et Sculpture de Montigny 17-25 April 2021
2019
Galerie Duchoze
Galerie de l'Ecrin, Honfleur France - en permanence
Galerie Saint Pierre, Touques - en permanence
Arts Design Gallery, Paris
Galerie Rollin in Rouen
Musee de Peinture in Saint Frajou, Group Show, Saint Frajou
Salon des Beaux Arts de la Lorraine: Thionville
Biennale de Champagne sur Seine
Exposition Mains d'art Saint Michel de Chavaignes
Luxembourg Art Fair 5-8 December 2019
2018
Salon des Artistes Francais, Grand Palais, Paris, France
Salon Rene Clement Bayer
Galerie Rob van Rijn, Maastricht Holland
Galerie Duchoze, Rouen, France
Anne Jacobs Fine Art, Highlands NC August
Sedgewick Gallery, Atlanta Ga
Jeanne Chisholm Fine Art, Wellington, Florida
Gallery C, Raleigh NC, USA
2017
New York Art Expo
Young Horse World Championship Lanaken, Belgium
Be you Art Show, Menton, France
Zee Art, Strasbourg, France
Sept 2017- February 2018, Gallery C, Raleigh North Carolina
Sala de Fruits, atelier à Barfleur
Anne Jacobs Fine Art, Highlands NC August
Jeanne Chisholm Fine Art, Wellington, Florida
2016
Zee Art, Strasbourg, France
Sala de Fruits, atelier à Barfleur
Anne Jacobs Fine Art, Highlands NC August
Sedgewick Gallery, Atlanta Ga
2015
Zee Art, Strasbourg, France
Sala de Fruits, atelier à Barfleur
Anne Jacobs Fine Art, Highlands NC August
Jeanne Chisholm Fine Art, Wellington, Florida
2014
Univers'Art, Le Mans, France
Art Anima, Paris & Caen, France événement durant les Jeux Equestres Mondiaux
Zee Art, Strasbourg, France
La Galerie de Tourgeville, Tourgeville, France
Anne Jacobs Fine Art, Highlands NC August
2013
Hotel de Monteffard, Sees, France
Zee Art, Strasbourg, France
2012
Prix du Salon, Salon de l'art contemporain de La Rochelle
Hotel de Monteffard, Sees, France
Zee Art, Strasbourg, France
The Artists Galerie, Arcachon, France
Galerie Annie Wable, Lille, France
Univers'Art, Le Mans, France
Grand Marche d'Art Contemporain (GMAC) Paris, France
2011
Hotel de Monteffard, Sees, France
Galerie Annie Wable, Lille, France
La Galerie de Tourgeville, Tourgeville, France
2010
1st Prize Painting, Aigle de Nice, Menton, France
La Galerie de Tourgeville, Tourgeville, France
Galerie Annie Wable, Lille, France
Univers'Art, Le Mans, France
Galerie Univers des peintres, Honfleur, France
2009
Arts Inter, Lyon, France - Médaille d'argent
Galerie Univers des peintres, Honfleur, France
La Galerie de Tourgeville, Tourgeville, France
Univers'Art, Le Mans, France
2008
Salon des Independants, Thonon les Bains - Médaille d'argent
Galerie Marine, Honfleur, France
La Galerie de Tourgeville, Tourgeville, France
Momus Art Gallery, Atlanta, GA
Galerie Univers des peintres, Honfleur, France
2007
Salon des Independants: Argentiere la Bessee, - Médaille de bronze
Galerie Marine, Honfleur, France
La Galerie de Tourgeville, Tourgeville, France
Momus Art Gallery, Atlanta, GA
2006
La Ravoire: Salon d'art International Chambéry - Médaille de Vermeil
Galerie Marine, Honfleur, France
La Galerie de Tourgeville, Tourgeville, France
Galerie Art Espace 83, La Rochelle, France
Momus Art Gallery, Atlanta, GA
2005
La Galerie de Tourgeville, Tourgeville, France
Castles and Historical monuments exhibitions
Chateau de Creully, Creully, France
Chateau de Martinvast, Martinvast, France
Chateau de Fomtaine Henry, Fontaine Henry, France
Monastery of Deux Jumeaux, Deux Jumeaux, France
Notre Dame de Portbail, Portbail, France
Chapelle Saint Nicolas, Argentan, France
Chateau d'Isigny, Isigny s/ Mer
Chateau de Torigni, Torigni sur Vire, France
Auction houses:
Rossini, Druout, Paris, France
Artcurial, Deauville, France